Tuesday 27 June 2023 - 1:00 pm - 3:00 pm
Location: Online
This event has passed. A report on the outcomes is available.
Outline
The workshop was online via Zoom, 2h hours long. It consisted of interactive discussion sessions, focused activities to understand the main barriers affecting collaborative research and start to find  solutions to overcome those barriers in groups.​
Welcome and getting to know each other. 
X-Net project introduction.
Experiences of collaborative working.
Overcoming structural/cultural barriers.
Overcoming interpersonal barriers. 
Overcoming personal barriers.
What happens next.
Activities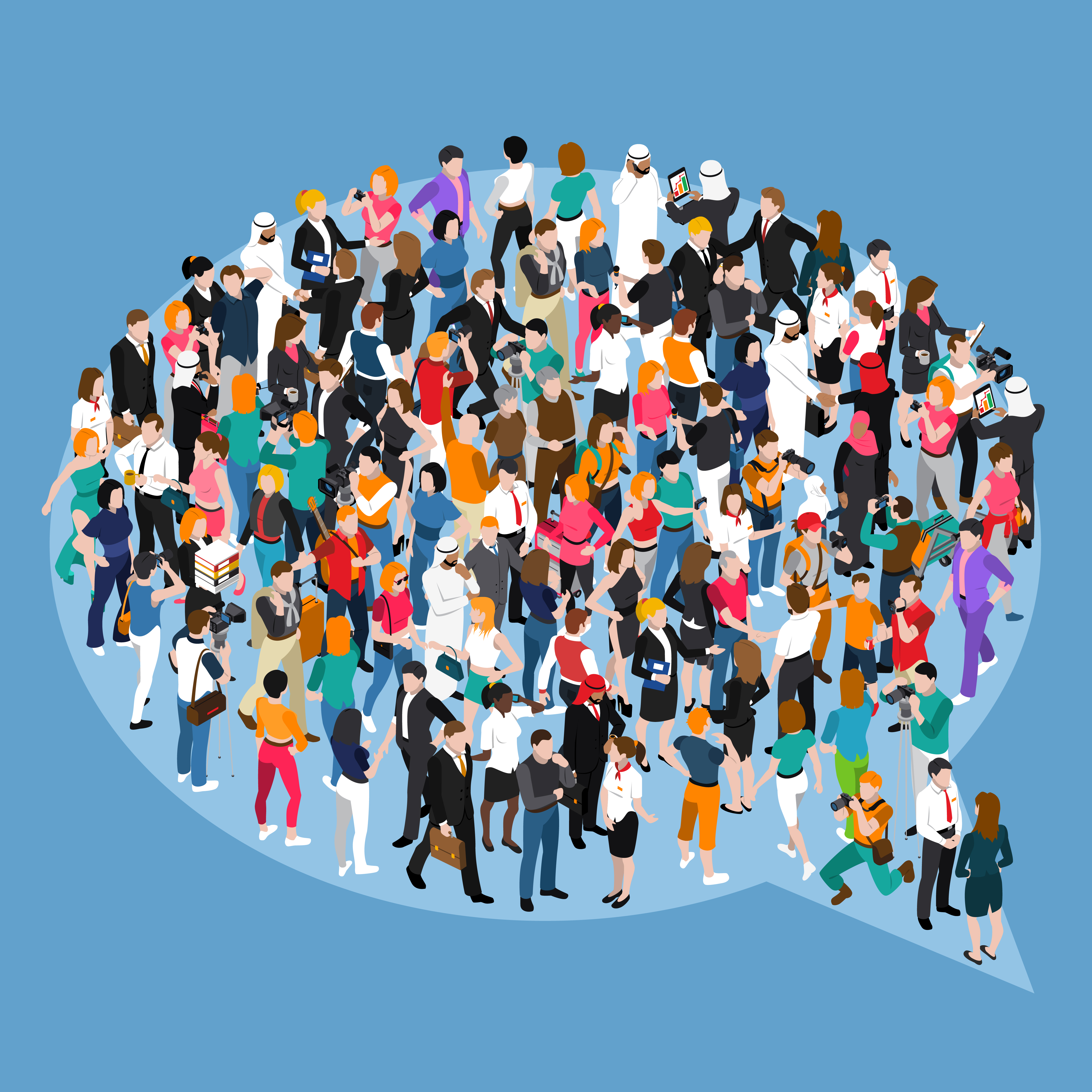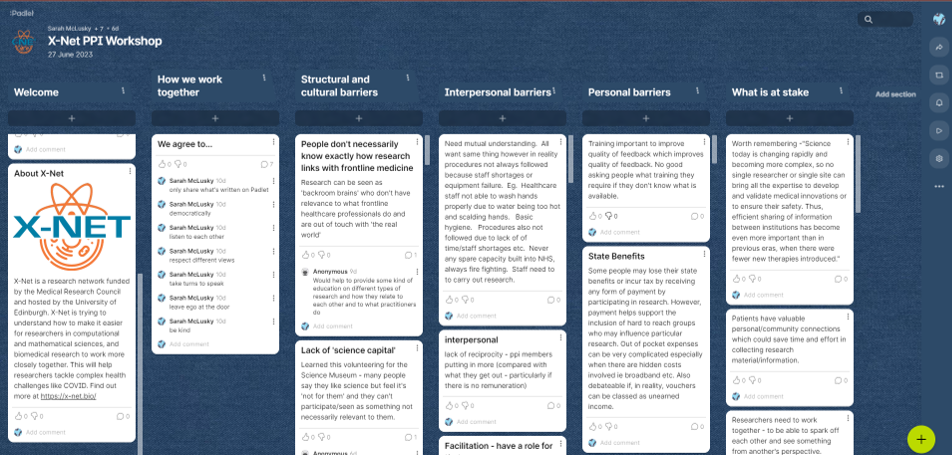 Participants' contributions
We gathered participants' ideas during the workshop, asking them to post their answers/opinions in an anonymous way using Padlet, the online post it wall. This allowed individuals to post their comments, questions, and resources in one place that was easily accessible to everyone.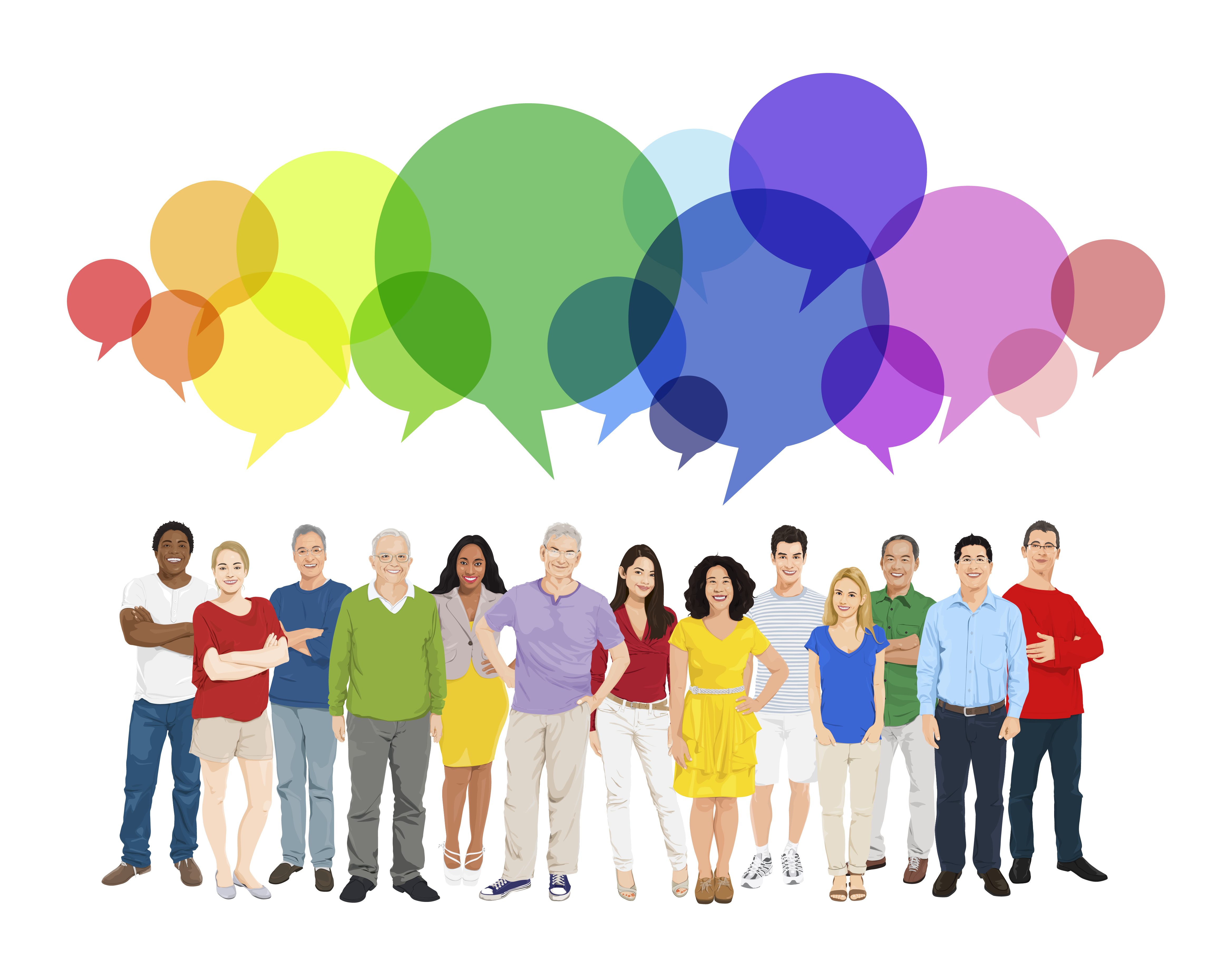 To get the participants more engaged in the workshop, we used several breakout sessions, separating the meeting attendees into smaller groups. This structure allowed to have more detailed discussions with peers, asking questions and facilitating interactions. 
Purpose
Patients and the public always offer unique, invaluable insights. Their advice when designing, implementing and evaluating research makes studies more efficient, credible and often more cost efficient. The main objectives of this workshop were: 
Exploring the benefits and barriers of interdisciplinary working.
Understanding the academic research organisation in silos (disciplines).
Do people work well or poorly in silos? Personal experiences.
Removing obstacles: lessons science can learn from other sectors on how to work in teams with people from different backgrounds.