X-Net's Aims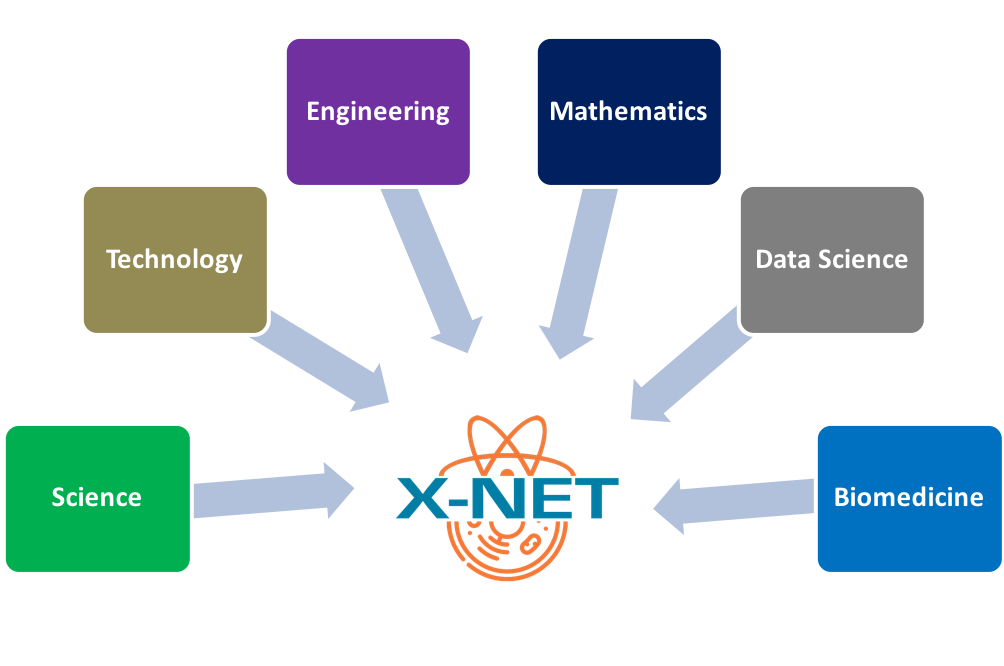 Establish a national network by engaging existing MRC Unit researchers at different career stages and leveraging their experience of crossing disciplines (STEM to biomedical and biomedical to computational) to establish a national network. Extend this network to other centres of excellence via regular 'X-Net branded' hybrid talks that will build critical mass. Establish peer-mentoring activities within the network to share experience and knowledge.​

Draw up a roadmap for interdisciplinary research careers by gathering data from the network on career success stories and pitfalls to establish a roadmap for interdisciplinary research careers. We will identify key scientific contributions and funding limitations for cross-disciplinary scientists and use this to engage with funders to develop funding opportunities for cross-disciplinary fellowships and grants. Consult and involve industry, patients and the public.​
X-Net's Outputs​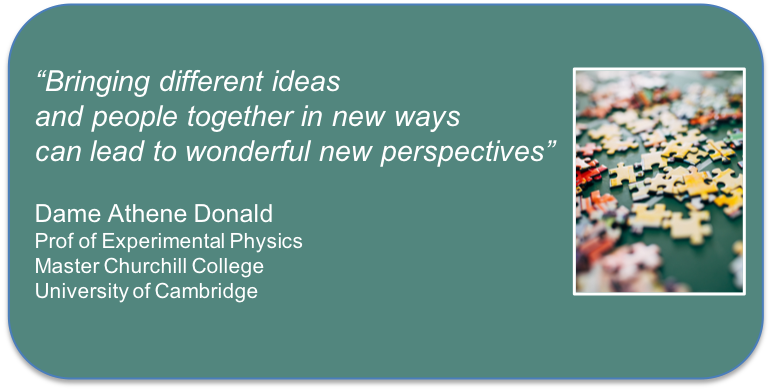 The X-net programme will have 4 key outputs in line with its aims:​
Establish a network of cross-disciplinary researchers learning from each other's experience and research and supported by a website, slack channel and a series of online seminars. ​

An open report on the advantages of cross-disciplinary research and the problems researchers face in their career progression, enabling us to replace haphazard career journeys with a well-evidenced career map showing signposts, milestones, and competencies to catalyse change in how cross-disciplinary science and scientists are funded.​

Freely available training curricula for researchers from different backgrounds transitioning into new disciplines, identifying key competencies with associated courses and online resources.​

Three workshops designed to encourage STEM researchers to transition into biomedical science. These activities will facilitate recruitment of at least one early career quantitative scientist and catalyse one or more new collaboration for each contributing Unit. UK roadmap implementation in-person meeting (Dec 2023).​
The network, roadmap and training curricula will be open to all and available online. They will be used as the basis of a novel funding application to expand this network beyond the timeline of this call by recruiting and training new cross-disciplinary researchers from different backgrounds at multiple sites nationwide. ​
Our foundations build on the personal histories of many scientists who had to overcome the difficulties of crossing disciplines. This pioneering spirit is at the heart of our network.
Our core values: diversity, inclusivity, openness and teamwork represent the ideals of our mission and vision and we establish these values into our daily activities. X-Net is committed to the advance of diversity, equity, and inclusion in all of its forms. We embrace individual uniqueness and foster a culture of inclusive excellence that supports both broad and specific diversity initiatives.