The workshop outcomes are compiled in the report (PDF below) and it is structured around two themes: barriers to collaboration industry-academia and industry requirements and the skills gap.
A. LIST OF PARTICIPANTS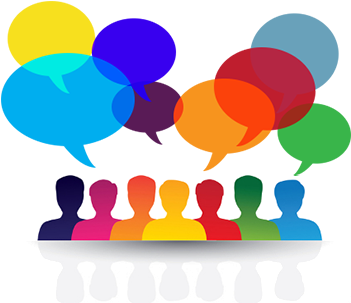 The attendants to the workshop had diverse backgrounds and professional experiences and they were from big biotechnology companies and SMEs.
Bryn Roberts - Roche: SVP & Global Head of Data & Analytics
David Humphreys - UCB: Senior Director, Head of New Modality Therapeutics
Duncan Simpson - Canon Medical Research Europe Ltd.: R&D Partnerships and Projects
Ken Scott - University of Edinburgh, School of Informatics: Business Development Manager
Luke Williams - Enara: Director of Biology
Madhuri Cherukumilli - Boehringer Ingelheim: Manager External Digital Innovation
Malcom Skingle - GlaxoSmithKline: Director, Academic liaison
Mhairi Towler - Vivomotion: Founder and CEO
Miika Ahdesmaki - AstraZeneca: Head of Bioinformatics and Data Science
Nils Kölling - Genomics plc.: Manager of Therapeutics Data Science
Rob Kitchen - Novo Nordisk: Director of Computational Biology
Saverio Niccolini - NEC Labs: General Manager - Data Science and System Platform Research
Speaker:
Prof. Rory Duncan - Sheffield Hallam University: Pro-Vice Chancellor (Research and Innovation)
B. INVITED SPEAKER
Prof Rory Duncan gave a talk about the key challenges to R&D in the UK, and the importance of enhancing R&D through creating more porous career pathways between academia, industry and other sectors. Key points:
Increasing flexibility and mobility between careers in academia and industry.
Big opportunity: a lot of funding for Research and Innovation.
REF positive in general, but negative to increase porosity between sectors.
A PhD should be seen as a way of training to develop high level skills. Moving out of academia is not a failure.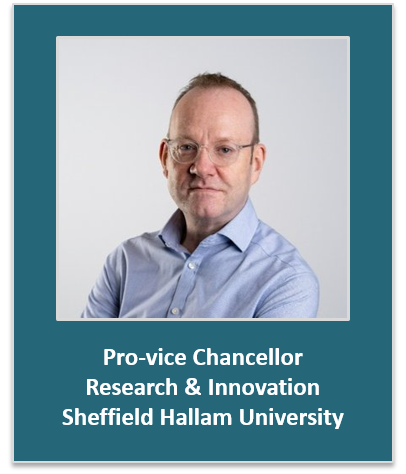 C. UNDERSTANDING BARRIERS TO COLLABORATION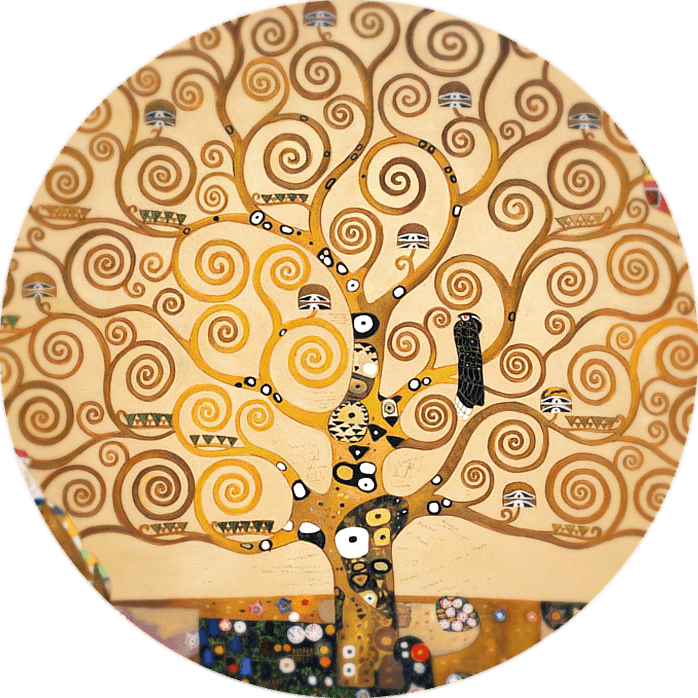 Participants were split in groups to discuss challenges and ways to strengthen interdisciplinary industry-academia collaborations.
C1. Barriers to industry – academia collaborations
IP agreements.
Cultural differences: fear from academics to lose control or direction.
Funding and resources: time, freedom of postdocs to move.
REF: might hinder porous career progression.
Keeping security for those who wants to move.
Need of reducing risks to the individuals.
C2. How to promote interdisciplinary industry-academia collaborations
Open science models, Lambert Agreement, Open Innovation.
Offer more training for academics: team work.
Change culture of leaving academia as failure.
Secondments and joint PhD studentships.
Next REF is likely to change, enabling more movement between sectors.
Establishment of different models: fee for service, consortium model (i.e. DSTT in Dundee), consultants.
Creating schemes in research councils to promote porosity.
Funding for secondments.
Place more value on developing holistic researchers.
D. UNDERSTANDING INDUSTRY REQUIREMENTS AND THE SKILLS GAP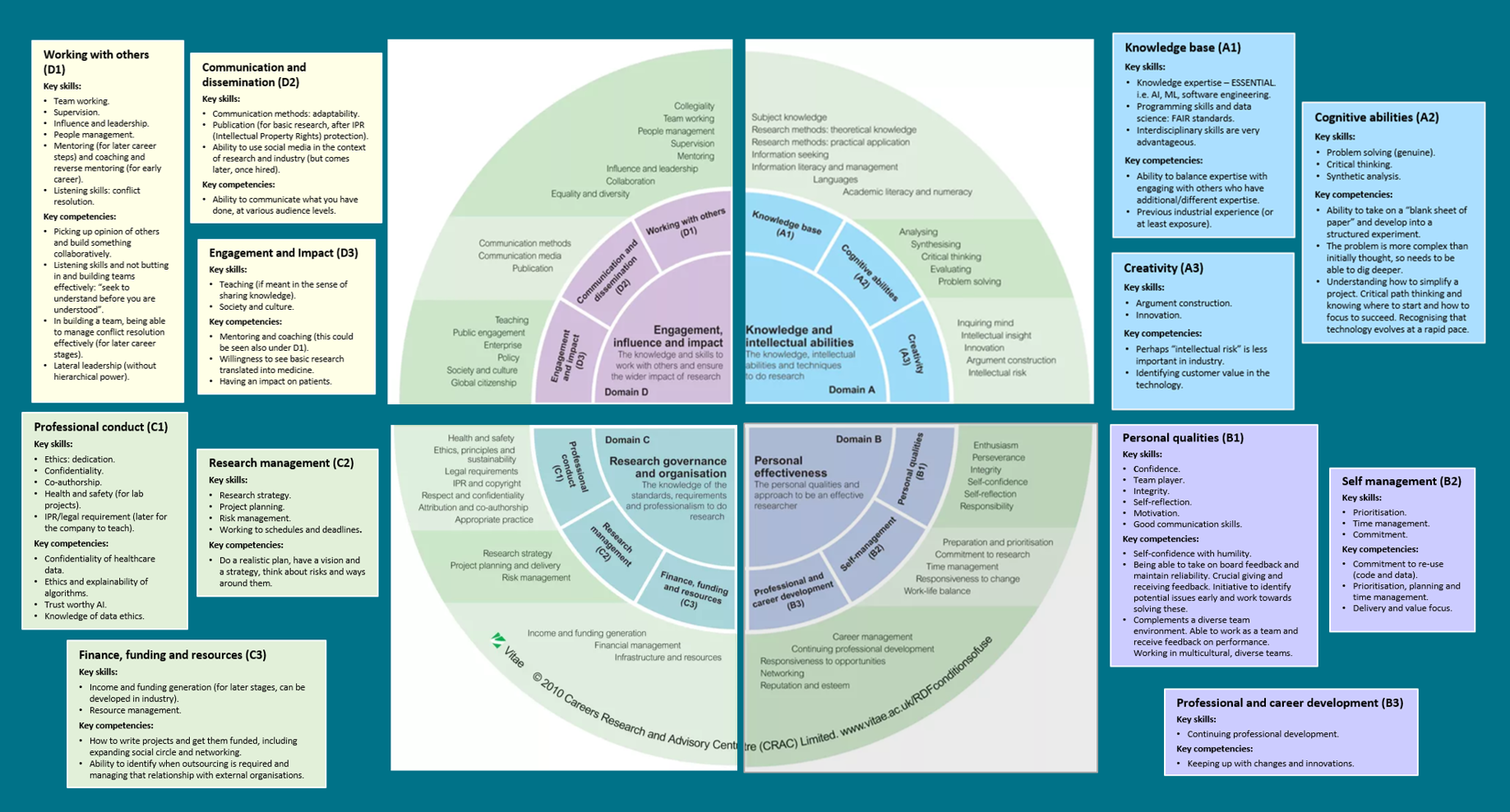 D1. Industry recruitment and skill preferences
Need for data and computational skills, programming and AI.
High data standards (FAIR: findable, accessible, interoperable and reusable).
Ability to work in teams and in interdisciplinarity.
Effective communication skills: from lay audiences to publication.
Critical path analysis and problem solving.
Tendency to hire at the postdoc level.
Fellowships and studentships should be incentivised to recruit the right employees from academia.
D2. Interdisciplinary skills missing in new recruits
Need of high standards for data and integrity.
Team work – feedback.
Genuine problem solving: efficiently and minimally.
Outsourcing when required.
Critical path analysis.
E. Further resources
Links to further resources were provided to help participants to find appropriate support.
Experiences from biomedicine
Gilliland, D.G., Regev, A., Schadt, E.E. et al. (2022) Traversing industry and academia in biomedicine: the best of both worlds?. Nat Rev Genet 23, 461–466 (2022). https://doi.org/10.1038/s41576-022-00486-5
Knapp B, Bardenet R, Bernabeu MO, Bordas R, Bruna M, Calderhead B, et al. (2015) Ten Simple Rules for a Successful Cross-Disciplinary Collaboration. PLoS Comput Biol, 11(4): e1004214 https://doi.org/10.1371/journal.pcbi.1004214
Ponting C. P. (2020) Genetics Needs Non-geneticists. Trends in genetics, 36(9), 629–630. https://doi.org/10.1016/j.tig.2020.06.015
For collaborations